Originally posted on Style News - StyleWatch - People.com: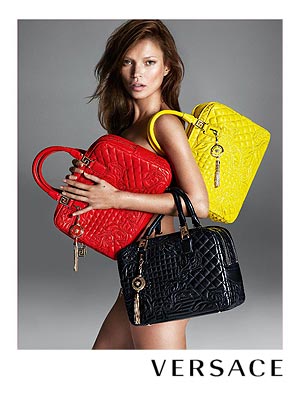 Mert Alas & Marcus Piggot/Courtesy Versace
Kate Moss stripped down for St. Tropez — and that company saw its profits rise accordingly.
And Moss's rumored nude cover for Playboy has earned that magazine a ton of buzz lately.
RELATED: Vote on bold star fashion here!
So it's no wonder that Versace wants to get in on the action, enlisting famed fashion photographers Mert Alas & Marcus Piggot to snap Moss in her altogether, strategically covered by their handbags.
According to Donatella Versace, the "Autumn/Winter 2013 [campaign] is stripped back to the raw power of the clothes and models," she said in a statement. "There's no set, no distraction, just the provocation, glamour and attitude of our fashion."
Look for Moss's ads (as well as ones featuring models in the line's bold fall clothes) in upcoming fashion mags. And in the meantime, tell us: What do you think of Moss's latest…
View original 5 more words