Style News - StyleWatch - People.com
How do you know you've made it in the music world? When you don't settle for just one dress at the Grammy Awards. Some of the night's leading ladies switched up their looks from red carpet to the stage and back again, and of course, we want to discuss.
First up, Katy Perry switched from her music note-printed gown to yet another Valentino Haute Couture gown hot off the runway: A short maroon tulle creation with a serpent design wrapped around the bodice. She also let her hair down from that seriously intense bun, wearing her hair down and wavy for dress No. 2.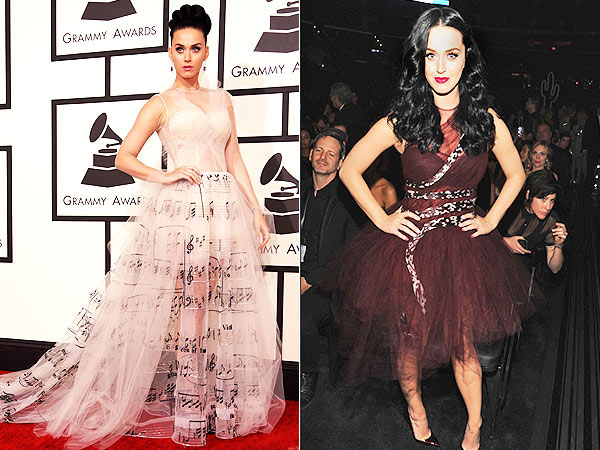 Jeff Vespa/WireImage; Kevin Mazur/WireImage
Next Beyoncé went from showing off her curves in a sexy black La Perla bodysuit and Saint Laurent crystal tights to … showing off her curves in a daringly sheer gown with beaded white floral details. Seriously, the back view is…
View original post 103 more words